The living room is the face of any home. In this room we spend time with the family, relax after a busy day and receive guests. The living room should have a positive impression, be socialized, and its interior can reveal the character of the owners of the house and even tell about the history of the family.
Therefore, it is important to pay special attention to the interior design of the living room. The interior of your living room should be solemn or chamber? Looking for a design that will suit your taste?
What is closer to you: a modern living room, remembered by the original design and corresponding to the modern rhythm of life or timeless classics and the atmosphere of exquisite luxury? We will help you to find the answer in our material and share ideas in the selection of photos of our projects.
First of all, it is worth planning the living room space according to your preferences, rhythm of life and hobbies. Even the basic furnishings will largely depend on how you plan to spend time in this room. Do you like to spend time in a noisy company, playing musical instruments, taking pictures or collecting ceramics?
This will be reflected in the interior and will give it individuality and tell you the style of the interior that suits you. For watching movies, football or board games you need a cozy area with sofas and a small table, for a collection of storage system with backlighting.
Almost any living room needs the right zoning. It is considered that zoning is necessary only in a studio apartment or a small room, but it is not so. In a spacious room to avoid unfilled functionally and stylistically locations will help reasonable zoning.
The living room can be divided into a representative area, where there will be a fireplace portal, memorable photographs and seasonal decor, a private area with a comfortable armchair for reading and a zone for receiving guests with sufficient seats. Thematic zones are better to be executed in a uniform style and to allocate functional filling or small coloristic accents.
Having defined with necessary furniture, it is possible to pick up stylistics of a premise. In the interior executed in modern styles, less often strictly adhere to one style, preferring small inclusions from others. For example: the interior design of the living room in Scandinavian style can be easily combined with avant-garde accessories and minimalism.
Modern classics is adjacent to the decor in the art-deco style, and the Normandy style initially assumes the inclusion of tapestries, antique weapons and massive forged elements in the restrained interior. While in the interior decoration in colonial or baroque style, there is a high probability of making a mistake when trying to combine them with other styles.
They will not tolerate the inclusion of emphasized modern elements and difficult to combine with many styles. We have touched on various styles of decoration in our materials, so we will focus on those that are suitable for the living room.
American classics
The interior in the style of American classics can be called one of the most universal for the living room. Charismatic combination of classical interior, which easily fits into the fireplace portal, and piano and modern plasma panel and stereo system is unlikely to lose relevance.
At the same time, such a living room is not devoid of coziness because of the chamber decor and because in the traditions of American society to store in the living room family photos, Danish crafts and awards of family members. Do you appreciate traditions, comfort and love to decorate the house with family photos? In addition, the living room in the style of American classics initially assumes a certain thematic zoning.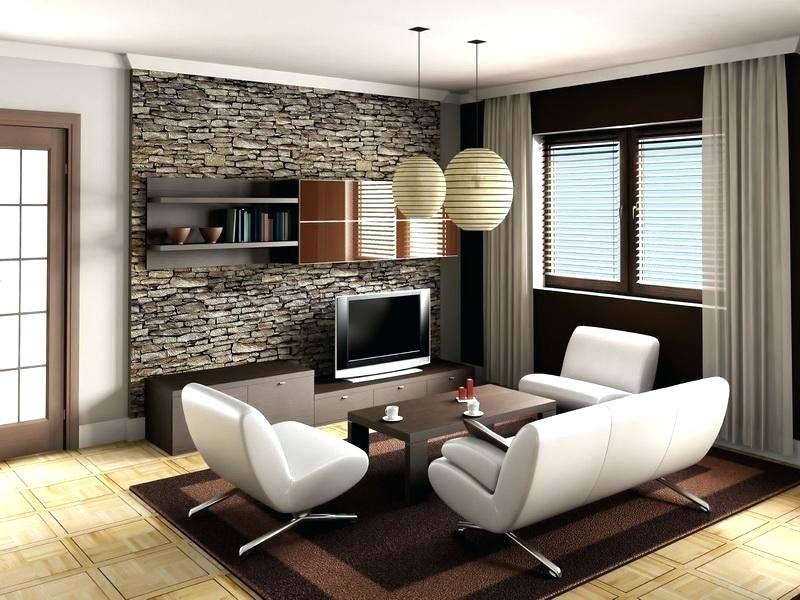 If you are looking for an interior design of the living room combined with the kitchen, then this style will suit you exactly. In the American classics began for the first time to connect kitchen and a drawing room in uniform space.
Scandinavian style
Do you like modern trends, nature and try not to load space with unnecessary things? Scandinavian style is the best solution for your living room. Pure colours, natural materials, original shapes and nothing more.
In addition, it is the Scandinavians who are at the forefront of the planet in the field of space management and ingenious storage systems where it would seem impossible. In the Scandinavian style they get along perfectly as ultramodern accessories in the style of minimalism, especially eco-themes, elements of the loft and vintage things.
In addition to the favorite natural themes, Scandinavian style fits well with the sea style, which is now very relevant.
Modern style
Style for people who feel like a fish in the water in a metropolis, who love unobtrusive luxury, and appreciate the comfort. Restrained and verified interior decorated with expensive and quality materials, not implying an abundance of decor.
It is not necessary to think that a drawing room in modern style a premise emotionally cold and not bearing inclusions of elements of other style. Crystal chandelier or conceptual picturesque canvas perfectly fits into such a living room.
This interior, however, has one insidious aspect: this style does not tolerate disorder and easily "breaks" when it is interfered with by inappropriate elements.
Baroque
The style is somewhat capricious, but solemn and striking with luxury and massive decoration, which is called "from the threshold". Lepnin, gilding, mirrors and abundance of carvings are the iconic features of style.
According to most people, the interior is not too comfortable for everyday life. Therefore, in modern design, more often use separate elements and accessories in this style in the classic living room.
Colonial style
It's no coincidence that this style has been at the peak of popularity many times. It is suitable for nature somewhat eccentric and relevant to both romantics and adventurers, and lovers of bliss.
In the living room in the colonial interior, filled with strange decor, with massive furniture, decorated with contrasting materials: light flax, dark wood, leather and silk, time seems to slow down.
Although this style is eclectic from the very beginning, it is demanding of modern accessories, so now in fashion styling, which allows you to keep the mood and color, but is easier to relate to the neighborhood with other styles and everyday things of the house.